Which is Better, Mercerized Cotton or Pure Cotton?
Mercerized cotton whose essence is still cotton, is made of high-quality cotton as raw material, and then after burning, mercerized and other ways of processing a class of cotton fabric with a bright luster, mercerized cotton in addition to excellent luster there are very many good qualities, the following with the guys in detail about some of the characteristics of mercerized cotton, and it is better than cotton which.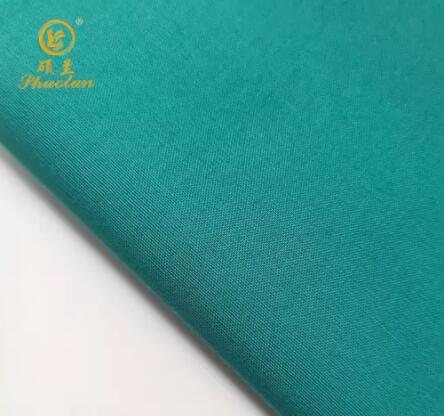 What is mercerized cotton? Mercerized cotton and pure cotton which is good?
First of all, mercerized cotton fabric surface has a silky luster, which in a good light will be more obvious, and the cotton color will be much softer, so in terms of luster mercerized cotton is better than cotton.
Mercerized cotton is selected from the better quality cotton, even if it is processed but still retains most of the characteristics of cotton, mercerized cotton feels soft and comfortable to wear its fabric, its moisture absorption and breathability, and cotton is very close, but the price will be much higher than cotton. It is generally used to make T-shirts, polo shirts, and other clothing.
Mercerized cotton fabric is generally not pilling, but its general elasticity and size stability is not good, easy to leave wrinkles after rubbing, and inevitably shrinkage after washing. Mercerized cotton is sensitive to acid and alkali, so when washing use neutral detergent.
From all aspects of performance mercerized cotton is generally better than cotton, but its price will also be more expensive than cotton.